SmartGrid control for buildings, BESS - MicroGrid Control Solutions
Building off of and utilizing the infrastructure from SolarVu, NRGPilot allows for customers to monitor and control any kind of smart grid devices for any application. This includes but is not limited to EV chargers, building/equipment energy loads, energy storage systems or microgrid setups. Contact us to inquire about your project, whether it is a pilot program or represents a broader rollout.
Pilot projects for evaluating emerging technologies like renewable energy storage, solar car ports, microgrids, EV charge control are being built. Contact Cachelan with your system design to get an online NRGpilot™ portal for live status, history logs, lifetime data storage, reporting and control. Learn from the results to deploy larger scale implementations.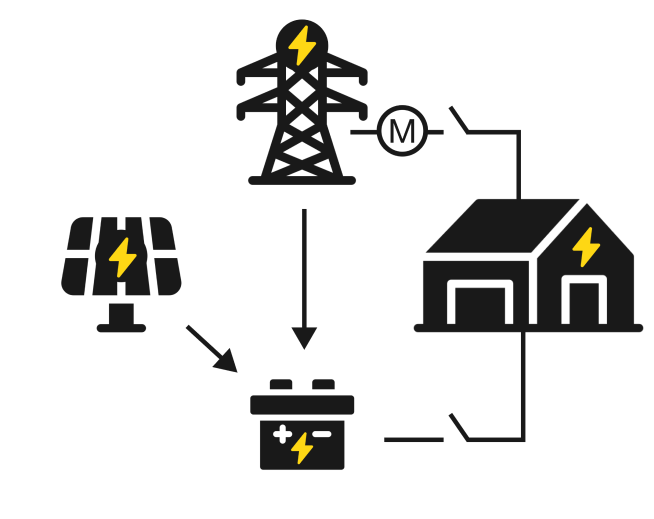 Available Features and Capabilities
Cachelan takes you or your customer's requirements and needs for a system, and we work backwards from there. We turn the above into easily retrievable data feeds and current status management. Displays include a summarized power flow diagram, as well as optional SLD breakout that is a real time HMI representation of the SLD of each measured 'energy data point'
Standard SolarVu requirements for solar part of the system
Specific metering points: on building load, import/export, aggregation of multiple pieces, sub-metering, etc
Lobby display of current system operation, environmental performance, site information (LobbyVu)
Battery Integrations (BESS), from remote visualizations to controls, rules setting, and scheduling procedures
Integrations, either to read or to make data available to, building automation systems
Setting of and adhering to site<->utility specific rules as per energy export rules, bus bar protection, and others
MicroGrid Systems and read-ins with diesel or other generators
EV charging systems
Other requirements or inquiries - contact our team
Diagram of an example MicroGrid controller interface with different systems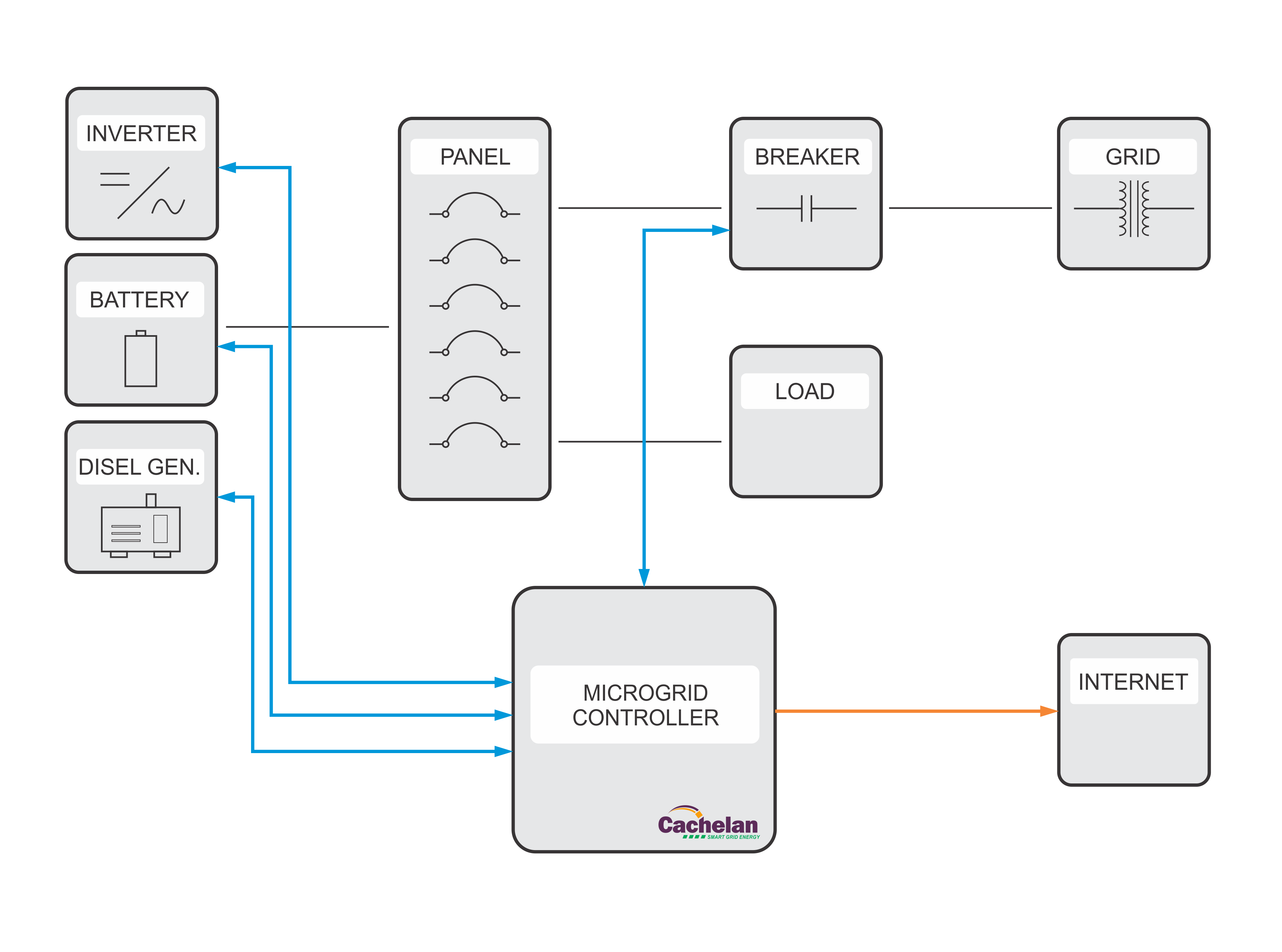 How our process works for a microgrid controls / smartgrid project
Cachelan takes you or your customer's requirements and needs for a system, and we work backwards from there.
Provide information to us & our team on the site type, information, location, requirements and wishlist
Cachelan follows up with a conversation
a quote, design and proposal is presented when there are no more open questions
When decided on, a PO / Invoice is issued, downpayments paid if applicable (based on equipment required), and Cachelan sets up and programs the devices in office for shipping
Once shipped, it gets installed on site, configured to be as 'plug and play' as possible. Remote commissioning is arranged, detailed arrangements to depend on project type and complexity.